Götz Winery
Götz Winery is a traditional family wine cellar which envisaged to create excellent wines produced with meticulous care from vine-growing through the ripening of wine to bottling.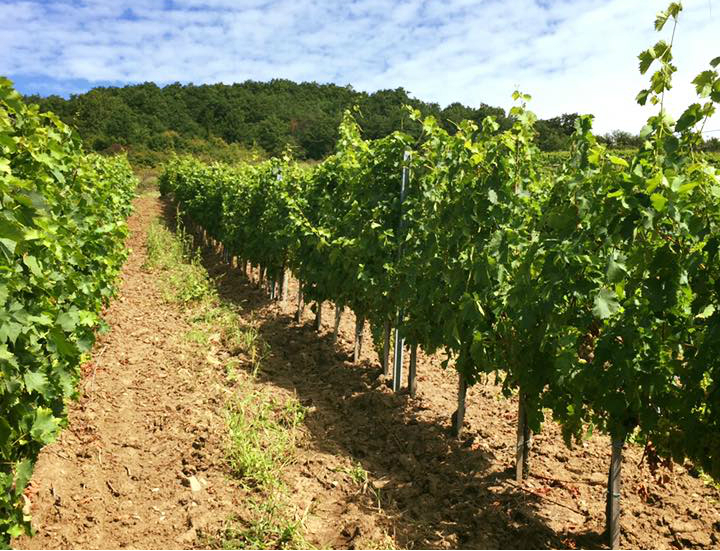 Götz Winery is located in a Swabian village, Hercegkút, which lies about 3 kilometres from Sárospatak. The village has two rows of wine cellars, in Kőporos and Gombos-hegy, both form part of the World Heritage Site.
Hungarian wines have always been famous throughout Europe. However, the Tokaj Wine Region is the home of world-famed wine specialties. Tokaji wine is a Hungarian specialty tried to be copied many times but always unsuccessfully; it managed to maintain its reputation even in the hardest times.
In the last ten years Tokaji Aszú was saved from falling into oblivion.
Our wines feature colours and long-lasting fragrances and flavours which cannot be found anywhere else in the world.
In addition to wine specialties, the fresh and fruity wines have also gained ground; by tasting these you can be introduced to the new face of the wine-growing region.
The love and admiration of grape and wines as well as the respect of work play a decisive role in the life of Götz Winery as a family tradition. The excellent, top-notch vineyards of our family business spreading over 17 acres are located in a total of six parcels of land.
These make it possible for us to produce all kinds of Tokaj wines. All types of the traditional Tokaj grapes can be found in our older and more recent parcels of land facing south and southwest.
The vineyards are situated in Kincsem and Bartalos parcels in Tolcsva, in Zsadányi parcel at the border of Sárazsadány, and in Csécsi, Darnő and Szegfű parcels near Sárospatak.
A good cellar is an indispensable element of quality. Götz Winery ripens the wines in a cellar hollowed in rhyolite-tufa which continuously keeps the temperature at 9°C both in winter and summer. We ripen and store our wine specialties in the barrels.
The high degree of humidity and the compounds of wine ripening in barrels feed the moulds, the noble mould (Cladosporium cellare) on the walls of cellars forming an uninterrupted layer that provides ideal climate in the cellar.
The harvested grape and raisins are processed on our family farm where we produce quality wines and wine specialties. We ripen these in our four-story cellar located at the World Heritage row of wine cellars in Gombos-hegy, Hercegkút.


Tel.: +36308649032, +36307479230