Butterfly and Mineral Exhibition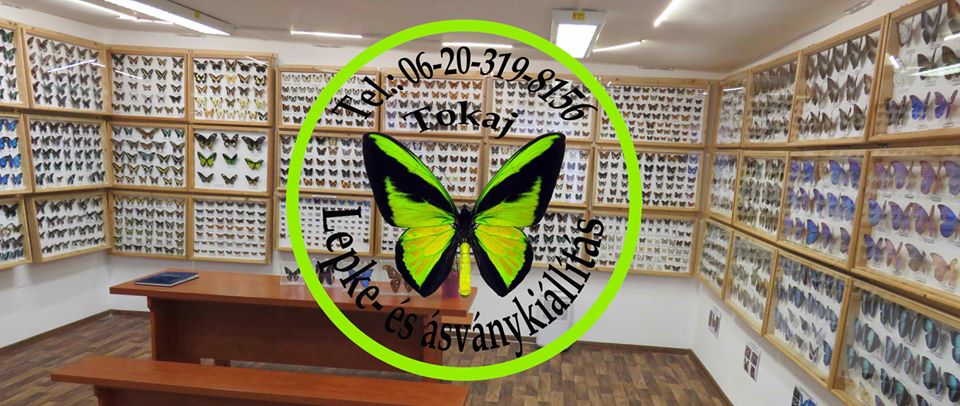 Location: Tokaj, Ady Endre str. 5.
---
Hungary largest permanent tropical butterfly exhibition! More than a thousand pieces of foreign and domestic minerals!
Other things:
sea shells
insects
guided tour
live locusts(test of courage)
turtle feeding
free mineral second-hand shop
live butterflies periodically(Attacus Atlas) We indicate their hatching on our site!
Groups can be visited every day of the year by appointment!

1 April - 5 June
Saturday - Sunday 10.00 - 18.00


6 June - 31 August
Tuesday - Sunday 10.00 - 20.00


1 September - 16 October
Saturday - Sunday 10.00 - 18.00


Tickets:
Adult: 8
00 Huf/person
Student, child, retired: 7
00 Huf/person
Groups: 6
00 Huf/person
(The group discount avaliable from 15 people. Two people can enter for free with school and preschooler groups.)
Under 3 years: Free
---
Address: Tokaj, Ady Endre út 5.
Phone number: +36 20 3198156
Owner: János Zavodnyik