Tokaji Wine-Girlfriends Society
The Tokaji Wine-Girlfriend Society has been established by the 18 founding member, on 6 December, 2003., in Tokaj-Hegyalja, Mád.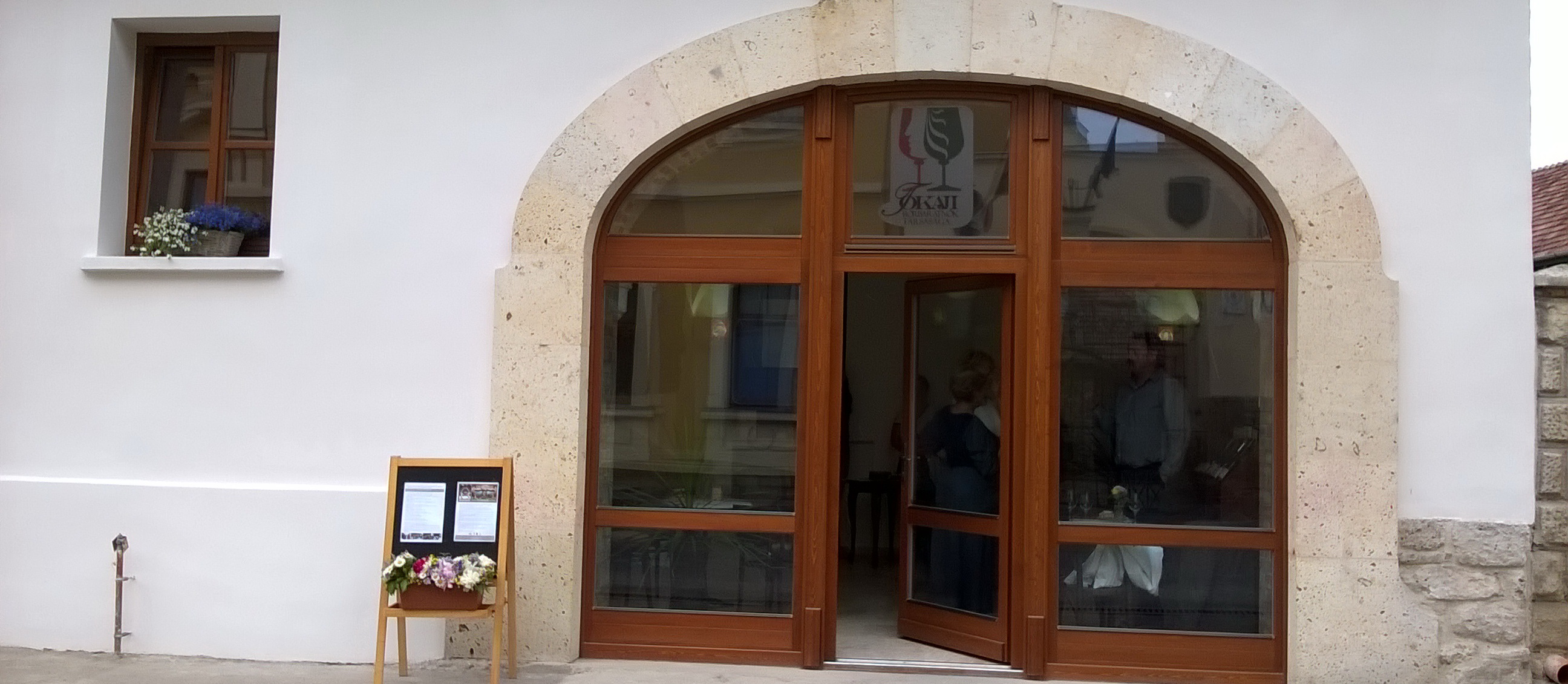 ---
Amongst the founding members we can find the Tokaji wine region's female winemakers, wine cellar owners and the supporters of the wine region, as like as Mészáros Gabriella, the author of the Borkalauz.
The main objective of the initiative is to increase the reputation of the Tokaji wines in Hungary and in abroad, and the cultivation and preservation of the traditions related to the viticulture and winemaking of Tokaj-Hegyalja. Furthermore the members of the society are strive to popularize the cultured social wine consumption by their prestige and knowlege, by which they hope for that more and more people will learn the healthy, cultured, and gastronimical experience based traditions of wine consumption, thus raising the quality of the Hungarian wine-culture.
---
The founding member of the Tokaji Wine-Girlfriends Society:
Árvay Jánosné Kata és Árvay Angelika – Árvay Családi Pincészet
3908, Rátka, Kossuth u. 101.
angelikaarvay@gmail.com arvaycsaladipinceszet@gmail.com
www.arvay.eu
Bárdos Sarolta – Nobilis Szőlőbirtok
3916 Bodrogkeresztúr, Kossuth út 103.
bardos@tokajnobilis.hu
www.tokajnobilis.hu
Berecz Stephanie – Tokaj Kikelet Pince
3915 Tarcal, Nagy Balázs út 50.
info@tokajkikelet.hu
www.tokajkikelet.hu
Béres Klára – Béres Szőlőbirtok és Pincészet
3932 Erdőbénye, Vörösmarty u. 6.
beres.klara@beres.hu
www.beresbor.hu
Bott Judit – Bott Pince
3917 Bodrogkisfalud, Kossuth út 89.
judit.bodo@bottpince.hu
www.bottpince.hu
Degenfeld Mária – Gróf Degenfeld Szőlőbirtok degenfeld@lindner.hu marie@lindner.lu
www.degenfeld.hu
Gál Gyöngyvér – WinePrincess, Arad
borboszorka@freemail.hu
wineprincess@axelero.hu
www.wineprincess.ro
Gergelyné Csarnai Szilvia – Úri Borok Pincészete
3909 Mád, Kossuth u. 40/
auriborok@t-online.hu
www.uriborok.hu
Kékessy Katinka – Patrícius Borház
1025 Budapest, Vérhalom u. 33/b
kwk@patriciusfinewines.com
katinka@wimpffen.at
www.patricius.hu
Kubus Jánosné Vali – Valéria Panzió
3909 Mád, Kilián u. 6.
valeria.vendeghaz@gmail.com
Kulcsár Edit – elnök
1052 Budapest, Vármegye utca 11.
info@tokajiborbaratnok.hu
kulcsar.edit1@gmail.com
tel/fax: 06-1-318-8148 mobil: 06-20-9312-234
www.demetervin.hu
Majer Jánosné Arday Otília – alelnök
otilia.majer@tokaj.hu
ecl-gimn@tfg.hu
Mészáros Gabriella – Borkollégium
1024 Budapest, Pasaréti út 14.
gabriellam@ako.hu
www.ako.hu
Prácser Hajnalka – Erzsébet Pincészet
hajnip@enternet.hu
www.erzsebetpince.hu
Szepsy Gabriella – Szepsy István Borászata
3909 Mád, Batthyány u. 59.
szepsygabriella@t-online.hu
szepsygabriella@gmail.com
www.szepsy.hu
Wille-Baumkauff Márta – Pendits Szőlőbirtok és Pincészet
3881 Abaújszántó, Béke út 111.
pendits@t-online.hu info@pendits.de
www.pendits.de