Perfume with the Tokaji - The Essencia conquers as a fragrance as well
The world is fascinated by the unique perfume, which was created by the use of Tokaji Essencia. Minya Viktóra star-pefumer was called this wine specialty for help to create the eau de Hongrie. The extraordinary usage of the Wine appears to be successful, especially when we have to travel back to the 14th Century in order to find the fundations of the idea.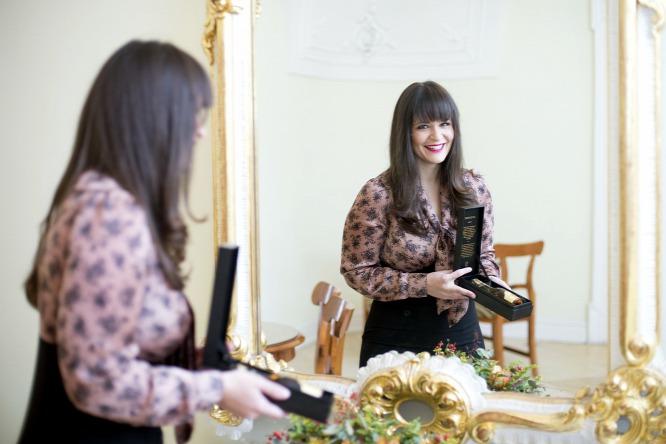 Az Eau de Hongire in the hands of its creator
photo: origo.hu
The Eau de Hongrie were presented in an unique bottle, wich signifies the world of Tokaji wines.
It looks like, that the Eau de Hongrie fullfills the expectations, and the authentic fragrance has a reputation in abroad as well. Its price in the webshop of the creator is 120 Euro, therefor anyone can purchase it for around 38 HUF.
source: hegyalja.info